Today we have a post for a delicious healthy recipe, courtesy of Freckle on the Nose of Life's Complexion. If you haven't checked out her blog yet, please do so! It's hilarious, and there are lots of great recipes!!
Enjoy!
If there are chips in the house, I will eat them.
Kettle cooked, baked, wavy… I am an equal opportunity consumer of junk food.
Summer may be the season of bathing suits and shorts, but it's also the season of ridiculously good food.
Just think about it - picnics and cookouts and barbecues… it's easy to get into trouble!
And I do, which is why I fully embraced my recent (and rare) craving for a healthy snack.
I decided upon apple chips, even though they require lots of bake time and I possess limited quantities of patience.
And turning on the oven when the air conditioning is running full blast just feels crazy, but if it keeps me away from the Cheetos, I'll take it!
After picking up a few apples, the first step was to core them.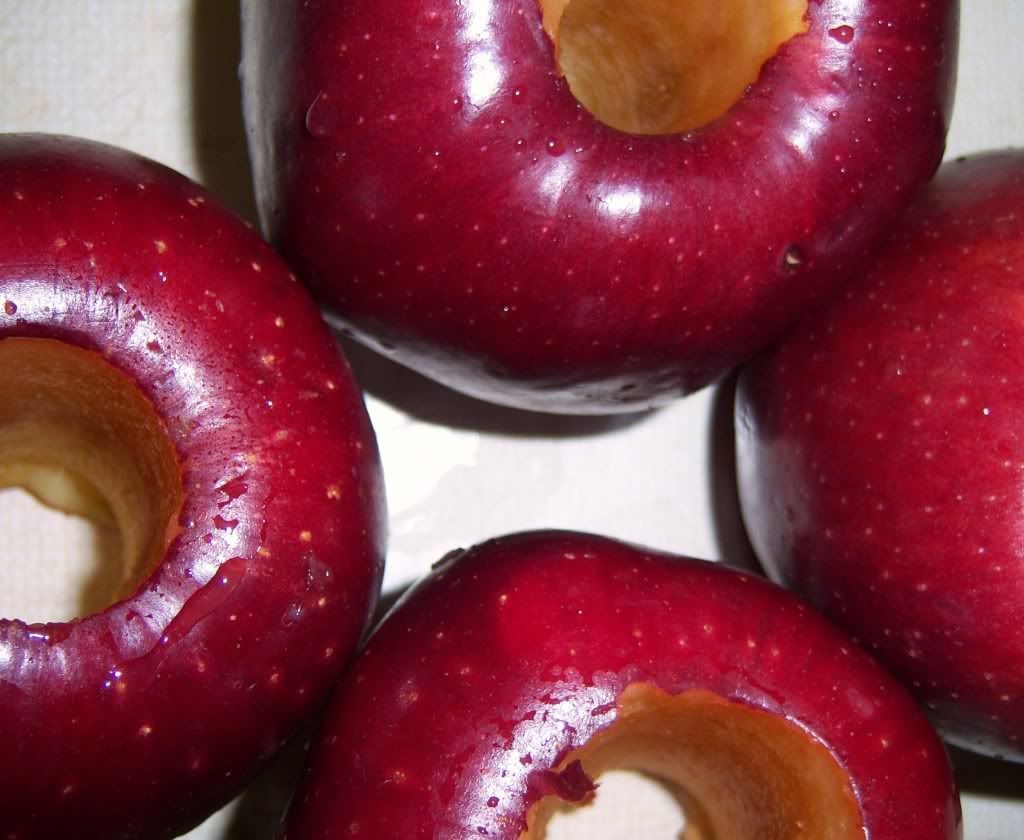 I was tempted to stop here and eat 'em up but I marched on.
I cut the apples into thin slices and set them aside.
Then I separately mixed some water and sugar over the stove that would eventually coat the apple slices.
The sugar can definitely be substituted with Splenda or something similar.
Otherwise, this healthy recipe… isn't so healthy, haha.
I let the sugar water boil and poured it over the apple slices.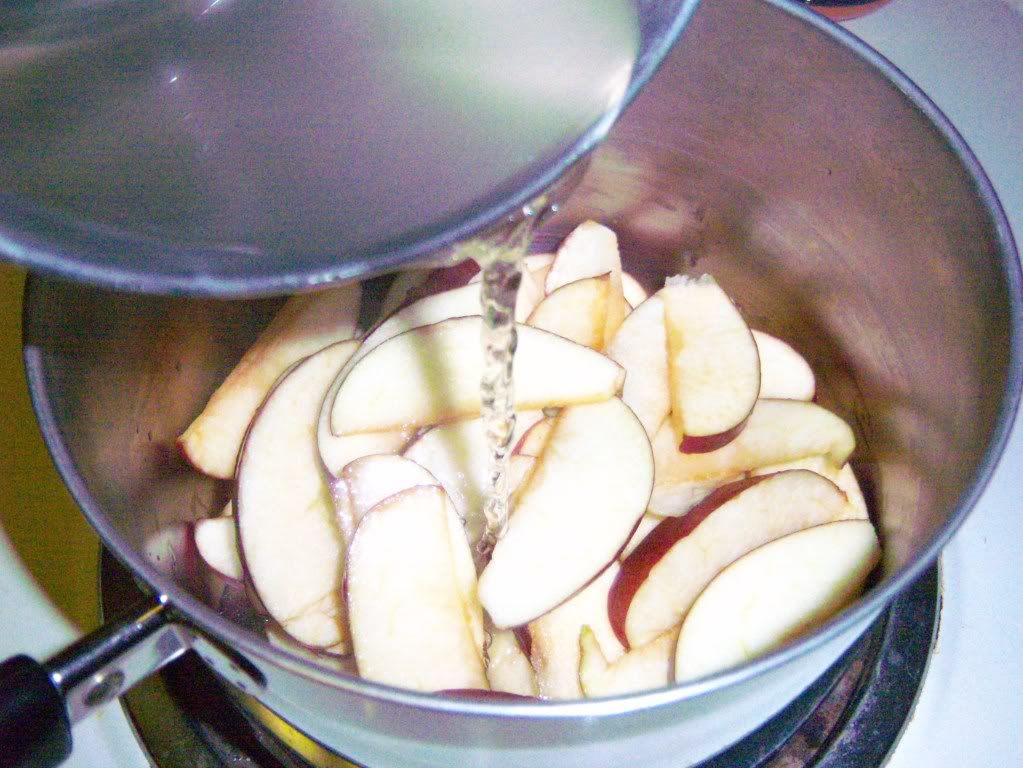 After some stirring, I let the apples cool a bit before spreading them over a couple of cookie racks (which apparently should now be called "healthy snack racks").
I put some foil underneath to catch drips before putting them in the oven.
This definitely isn't a quick snack – I put them in the oven at around 200 degrees for nearly three hours and then brought them out to cool.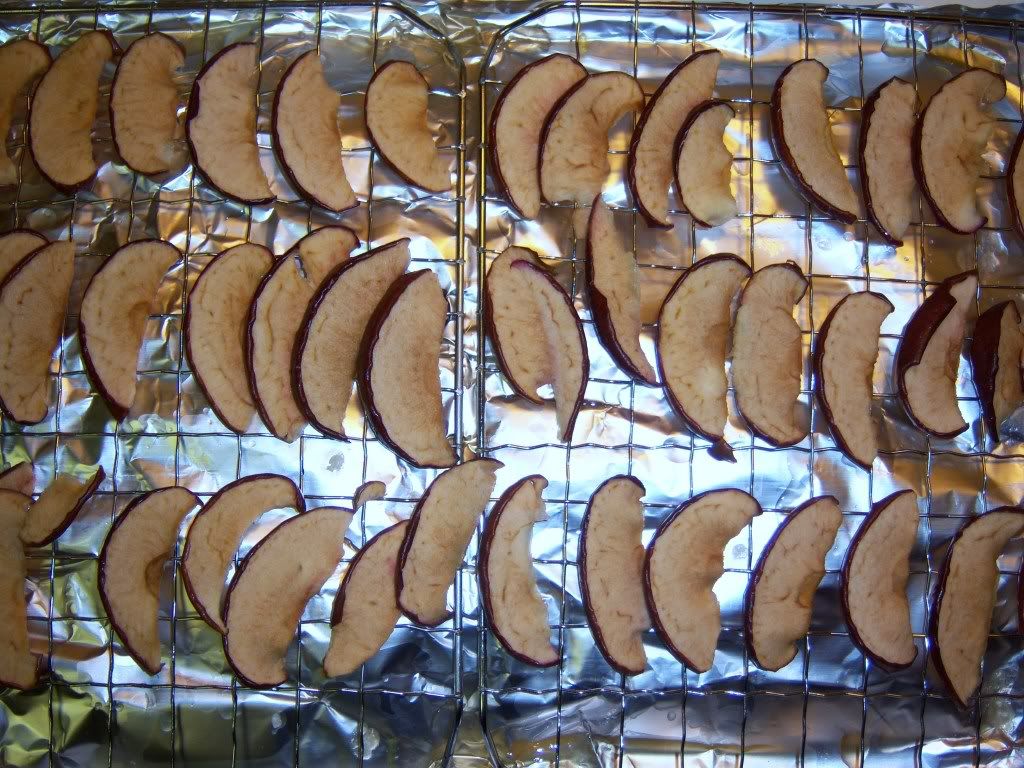 They are yummy!
I won't lie and say they fulfill my craving for salty deliciousness, but it was definitely tasty enough to tide me over in between meals.
I do have a few tips though:
-
Spray the racks before laying down the syrupy apple slices.
I didn't think about that and I had to peel them off one by one – oops!
-
After they're baked, don't let them sit too long – I found that they needed to be thrown away after about 36 hours.
-
It might be fun to sprinkle a little cinnamon into the syrup.
Cinnamon makes everything a little more delicious!
Enjoy!
And a big thanks to Laurie for letting me guest post!
Have a great vacation!